The Travel Registration section is for folks looking to register for the competitive travel league which plays against different towns. If you are looking to register in the In-Town Parks & Recreation program (fall season only), please visit the Parks & Recreation Registration page by clicking here, or under the REGISTER NOW menu item.
Travel Registration is performed in a different system in coordination with the CT Soccer governing authorities to perform coach and player validation and certifications. Some instructions for signing up are below, but feel free to reach out to cysa.web@gmail.com with any questions. ** Please note ** Online registrations can only be paid in full with a credit card. If you need alternative payment options, please fill out your registration up until the checkout page, and then contact Parks & Recreation office at 860-669-6901 to arrange payment. You can close your browser once you get to the payment page, as Parks & Recreation will be able to pick it up at that point.
This system works well on a mobile device as well, so feel free to register from a phone !!!
Click here to Access the Travel Registration System
1. Click on Register, and make sure you use the same email address you used on clinton.cjsalive.org, when creating your new username and password. If you think you may have done this incorrectly, contact cysa.web.gmail.com to merge your old account and new account manually. If you created an account back when the data was migrated and the system sent you an email, simply click Login.
2. Once logged in, you will see all of your players, along with the programs available for your children. Click on either Register Now or the 1 Programs Available buttons

3. Select the program (note, the only division that will be shown to you will be based on your childrens age. Select for all of your players, and then press Continue at the bottom.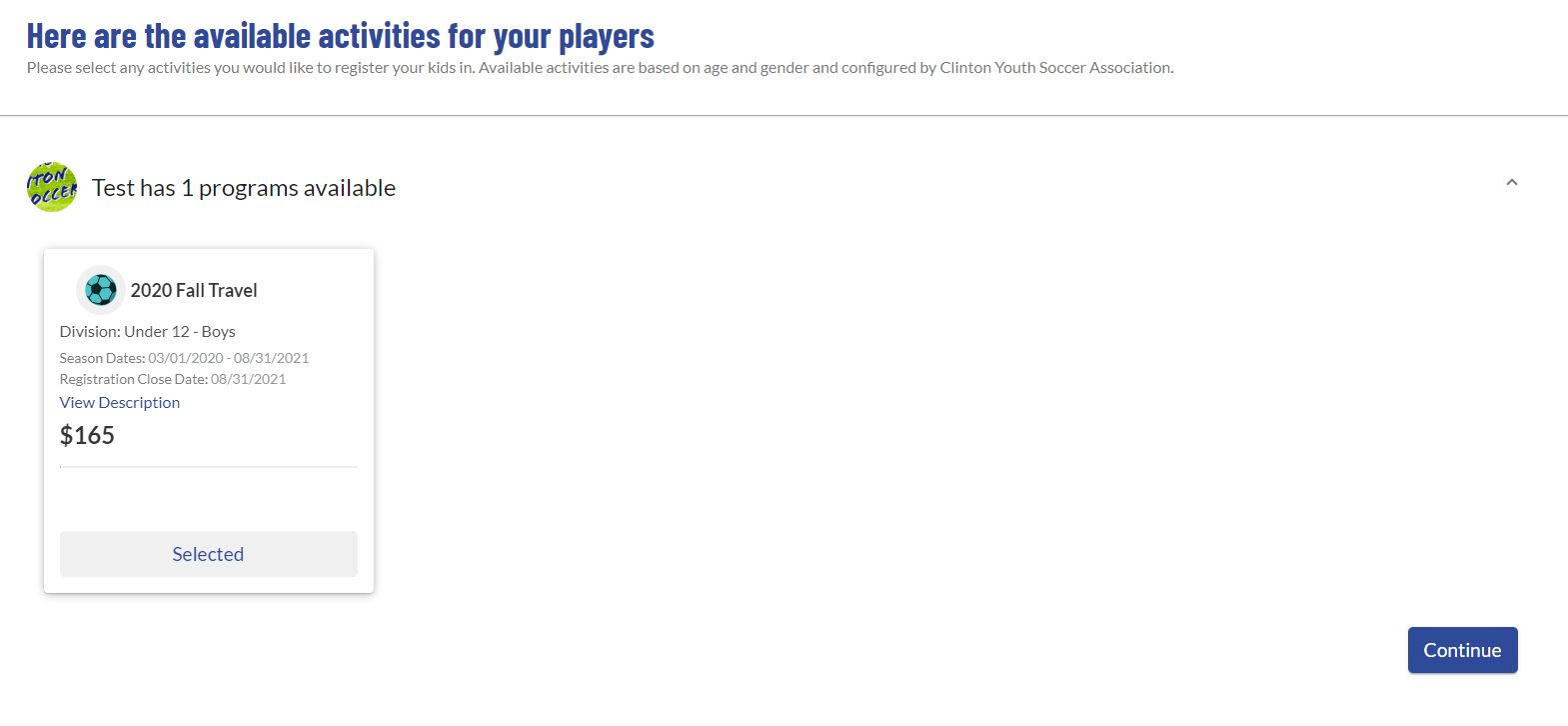 4. Fill out the program questions for each child. Please note. If the system does not say "Document verified" next to Birth certificate, please upload a copy/photo of your child's birth certificate which is necessary for age validate. This only needs to be done once, and if there is no upload button and it says Document Verified, age verification has been previously completed and is not necessary. Clinton Youth Soccer will also be doing our best to transfer photos to the new system which were not carried over from the previous system, however, if you have a passport style photo of your child handy, please upload into the box on this screen as well.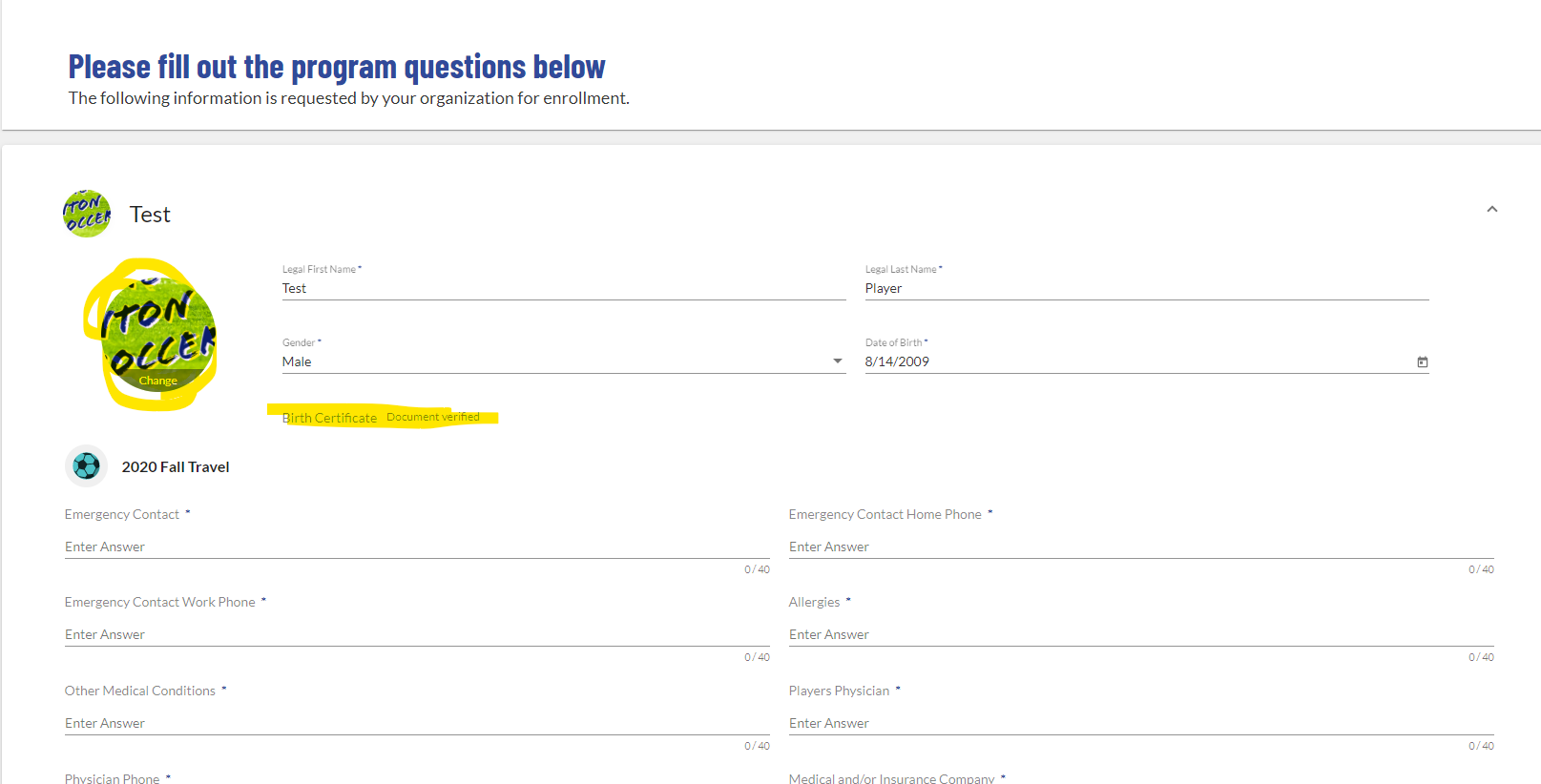 5. Click Continue and proceed to the payment screen. Credit card payments only. All other payment arrangements need to be made with Parks & Recreation who will take your order, however, you should still fill out a registration up until this point, and contact Parks & Recreation after getting to this point (you can close the browser and call at a late date/time.... As long as you have completed the registration up until this point, the system will save it, and Parks & Recreation will have an easier time helping you).